As part of her commitment to help every patient achieve a beautiful smile and great oral health, general and cosmetic dentist, Dr. Victoria Veytsman, performs annual dental examinations to evaluate the patient's teeth, gums, and jaws at her dental office in Midtown East Manhattan. During the dental exam, Dr. Veytsman assesses the patient's overall oral health and looks for signs of concern and disease. If any concerns are found during the examination, Dr. Veytsman will set up a dental consultation with the patient to go over any problems and create a treatment plan based on the patient's needs. By performing annual dental exams, Dr. Veytsman is able to catch problems early, which usually means faster, easier treatment for the patient. Dr. Veytsman uses state-of-the-art dental technology, like digital X-rays, to better evaluate and diagnose the patient's overall dental health.
Dental Examination Reviews
"I've never had a better dentist than Dr. Veytsman...period. It's hard to find a good dentist, let alone to find one in the city. Whenever I arrive to the office I'm always asked if I want anything to drink and I'm always seen promptly by Dr. V. The one time where I did wait a little bit longer to be seen, she was sweet enough to give me a gift card to Starbucks for the inconvenience. It really wasn't an inconvenience (I might have waited 10 minutes) and it's just unnecessary little things that puts this practice ahead of others. When you enter in the examination room they give you bottled Fiji water and a headrest to make things more comfortable. I found this level of pampering amazing and on top of that, they hook you up with a hot towel on the face after they are done with the appointment.Dr. V works with her assistant Nia and the two of them are two of the nicest and personable people I've ever come across in the dental/medical field. They explain exactly what they are going to do and make a dentist visit as pleasurable as possible. It's nice to actually have non-generic conversations for a change at the dentist office and I always look forward to seeing them whenever I need to make an appointment.I would also like to point out that Dr. V is very accessible in terms of booking appointments online or even if you have a concern you can shoot a quick email directly to her. So stop searching for a dentist and book an appointment with her. Tell her that Steve (the kid that is always dressed on point) finally yelped about her practice."
- S.A. /
Yelp /
Feb 19, 2011
"Dr. Veytsman and her team are attentive, accommodating and courteous. Very professional! I look forward to each visit."
- C.M. /
Google /
Mar 07, 2017
"Dr. Veytsman has a heightened attention to detail that makes her work flawless! The atmosphere is great, the work is great and she is great!"
- K.S. /
Office Visit /
Aug 14, 2017
"Top notch. Such a wonderful experience from the very first consultation. Doctor was very warm and honest and didn't make me feel ashamed as this has been my experience with previous dentists. She told me what all my options were--from the least I could to the most I could do to improve my smile. I'm looking forward to continuing coming here."
- K.L. /
Office Visit /
Sep 14, 2017
"Loving my new smile! Dr. Veytsman is personable, knows what she is doing and really cares. She creates a very pleasant atmosphere which makes you feel very comfortable. Im so happy I found her!"
- C.W. /
Office Visit /
Sep 12, 2017
Previous
Next
The dental examination seeks to evaluate the overall health of the patient's teeth, gums, bones, and jaw. During the examination, Dr. Veytsman will look at the patient's mouth as well and take X-rays to get a more in-depth understanding of their oral care needs. Through physical exams and digital X-rays, Dr. Veytsman will be able to assess and diagnose any cavities, chips, disease, and decay in the mouth. Patients will also receive a teeth cleaning following their examination. Dr. Veytsman will discuss any issues or concerns regarding their exam as well as offer recommendations for care options.
Dr. Veytsman highly recommends that patients receive a dental examination and check-up at least once a year, in addition to cleanings every six months. This ensures optimal dental health for each patient.
Our front office will consult with the patient's insurance companies prior to their visit, since most companies cover this cost up to 100%. Patients paying out of pocket may discuss payment options during their consultation with Dr. Veytsman.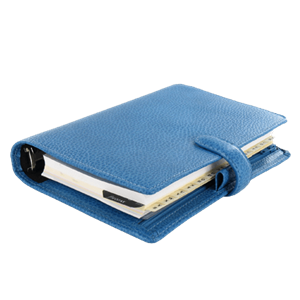 If you are eager to show off a smile that is healthy and pristine, call our Midtown East office for a consultation. With many advanced treatment options, our New York dental office will strive to give you a brilliant mouth of pearly white teeth. Dr. Veytsman and her staff look forward to meeting you soon.
Related Procedures
Related Posts