what is a Bridal dental Makeover in Manhattan?
Before, during, and after the wedding, a bride does a lot of smiling. A bridal makeover at Cosmetic Dental Studios in Midtown Manhattan, NY combines cosmetic dental procedures to improve how the teeth, gums, and smile look so the bride can smile proudly. Smile makeovers are designed to help patients feel more confident about their smile using cosmetic and restorative dentistry techniques. By repairing cracks and chips, aligning crooked teeth, and replacing loose metal fillings with tooth-colored composites, a bridal makeover can also help make the teeth stronger, easier to care for, and better looking. Advanced 3D imaging software helps the patient to see what the different cosmetic procedures recommended by general and cosmetic dentist, Dr. Victoria Veytsman, will change their smile. A bridal makeover can include many different treatments and procedures, including:
dental implants
full or partial dentures
crowns and bridges
porcelain veneers
tooth-colored fillings and onlays
Invisalign® orthodontic treatment
teeth whitening treatment
Am I A Candidate For A Bridal Makeover?
Ideal candidates for a bridal dental makeover are any bride-to-be who wants to make sure her smile is beautiful and bright for her special day. A bridal makeover is perfect if your teeth are:
Stained
Chipped
Cracked
Uneven
Crooked
Missing
Gapped
With a bridal makeover, you can have healthier, more beautiful teeth and the confidence to keep smiling for all of your wedding pictures, ensuring you have the memories (and the smile) that will keep you smiling for years to come.
What Are The Benefits Of A Bridal Makeover?
A personalized bridal makeover plan designed by Dr. Veytsman can help you achieve a more perfect smile for your perfect day with benefits including:
Offering customizable treatment options

Treating multiple dental issues

Utilizing 3D imaging to "try on" your new look

Creating a brighter, straighter, more beautiful smile

Boosting confidence
Bridal Makeover Reviews
"Dr. V is incredible in every way—she is extremely knowledgeable in cosmetic dentistry, and will advise you on what is best for your teeth accordingly. She is personable, patient, and an expert in her field."
- M.S. /
Google /
Sep 02, 2020
"I am Miss New York Teen USA 2020, and I met Dr. Veytsman to have my smile improved for the Miss Teen USA competition. We had a consultation regarding what were the changes I would like to have made to my smile. She explained to me all of my options and what would work best with my facial features. Shortly after that, we began the procedure. Honestly, it was AMAZING! Dr. Veytsman did a complete 180 to my smile. The procedure was not painless whatsoever. Her and her team gave a me a brilliant smile and, on top of that, it looks natural. I HIGHLY recommend Dr. Veytsman to anyone who is looking for a complete smile makeover. She will certainly give you the smile of your dreams."
- M.D. /
Google /
Dec 11, 2020
"Dr. Veytsman and her whole staff are exemplary! She transformed my smile to a perfect 10! She is a true artist and perfectionist. When it comes to your teeth, millimeters and the smallest changes to proportions matter. Her scrupulous attention to detail is what separates her from other dentists. As someone who is extremely cautious during COVID, her office went above and beyond all safety protocol to make me feel at ease. She worked with my budget and the investment of a beautiful smile is priceless. In a male dominated profession, I was thrilled to be able to choose a female dentist who was the best in the field of cosmetic dentistry. I can't wait to take my mask off and flaunt my beautiful smile!"
- S.O. /
Google /
Dec 19, 2020
"Dr. Veytsman and her team are professional, welcoming, and easy to talk to. Dr V is an expert in cosmetic dentistry - she made recommendations I had never thought of. All her patients' before and after pictures look amazing! Very excited."
- M.O. /
Google /
Apr 15, 2021
"Dr. Veytsman and her team are professional, welcoming, and easy to talk to. Dr V is an expert in cosmetic dentistry - she made recommendations I had never thought of. All her patients' before and after pictures look amazing! Very excited."
- Google User /
Google /
Apr 18, 2021
Previous
Next
What can i Expect during a bridal makeover?
During the consultation, Dr. Veytsman will and explain the recommended procedures for the patient's bridal makeover. Using 3D imaging, Dr. Veytsman will show the patient the potential impact of the procedures and help the patient determine their bridal makeover treatment plan. Once the patient and Dr. Veytsman have decided on a bridal makeover plan, the patient can schedule their appointment at Cosmetic Dental Studios for their procedures.
what can i expect after a bridal dental makeover?
Dr. Veytsman will give the patient aftercare instructions based on the procedures performed. In general, it is important that patients follow a good home oral health care regimen, including brushing, flossing, and mouthwash to maintain the results of their bridal makeover. Additionally, patients should continue to come to Dr. Veytsman at Cosmetic Dental Studios in New York twice a year, or as recommended, for their regular dental exam and cleaning. Proactive dental care will help the patient's smile remain healthy, strong, and beautiful.
How much does a bridal makeover cost in Manhattan, nY?
Most cosmetic dental procedures are not covered by insurance, but the front office will call to check if any of the costs are covered. The cost of a bridal makeover will depend on the procedures the patient selects and Dr. Veytsman will go over estimated costs and financing options during the consultation.
What treatments can be included in a bridal makeover?
A number of treatments can be a part of a bridal makeover, depending on your desired results. Whether you are wanting to whiten your smile, replace missing teeth, or straighten your smile, Dr. Veytsman and our team at Cosmetic Dental Studios can provide the right care for you. During a thorough consultation, we can talk with you about the appropriate treatment plan that will achieve your desired results.
How long do the results of a bridal makeover last?
Depending on which treatments were provided, your results from a bridal makeover can last several years. Additionally, touch-up treatments can be administered when necessary. Dr. Veytsman can let you know what to expect during and after your bridal makeover to allow your results to last as long as possible.
How do I know if I am a candidate for a bridal makeover?
Candidates for a bridal makeover want to improve and rejuvenate their smiles before their big day. This could include many procedures to perfect your smile. At Cosmetic Dental Studios, Dr. Veytsman and her team can determine the best treatment plan that can help you feel more confident in your teeth for your wedding day.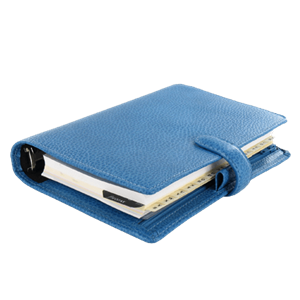 Best Smile for Your Big Day
Make a list of all the issues that are concerning you and bring it to your appointment with Dr. Veytsman so you can discuss your concerns. During your visit to Cosmetic Dental Studios, you'll learn about the procedures that can help you achieve your goals and learn about new technology that makes it easier to get your best smile. Dr. Veytsman will help you create a treatment plan and schedule that will get your smile into shape by the time you say, "I do."
Related Procedures
Related Posts