Porcelain veneers can restore teeth that are chipped, cracked, or stained to their original beauty and luster. Cosmetic and general dentist, Dr. Victoria Veytsman, also uses veneers to fill in small gaps and make slight position changes. Dr. Victoria Veytsman prefers to use high-quality materials for porcelain veneers that are custom-created to fit the front surface of the patient's teeth for a natural-looking improvement. Veneers are made to be translucent like natural teeth so that light passes through them, which helps them to blend in better with the patient's own teeth. In addition to a full set of veneers, Dr. Veytsman can apply partial veneers on one or more teeth at her dental office, Cosmetic Dental Studios in Midtown East Manhattan, to help her patients achieve a beautiful, more radiant smile.
What Are The Benefits Of Porcelain Veneers?
A customized set of porcelain veneers placed by Dr. Veytsman can totally remake your smile with great benefits like:
Treating multiple dental issues
Creating a more even, uniform smile
Achieving a stunningly brighter, whiter smile
Procedure is quick, easy, and comfortable
Porcelain veneers are durable, stain-resistant, and long-lasting
Easy maintenance and care
Results are natural-looking
Porcelain Veneers Reviews
"I recently got veneers, and could not be more pleased with how they turned out!!!! Dr. Veytsman and her team were sooooo nice and extremely accommodating to my very tight timeline. They always made sure I was well taken care of and completely happy. I am more confident with my smile and no one can ever notice that they are veneers as they look so natural. Dr. Veytsman is amazing at what she does!!!!"
- IB /
Office Visit /
Jan 08, 2019
"Dr.Veytsman and her team are the absolute best in the business! They took their time to explain the process and ensured that my comfort and happiness were their #1 priority. The entire experience was painless, and I left feeling super confident with my new smile. My veneers look beautiful and natural, and I have received so many compliments already. Thank you so much Dr.Veytsman, Celine, and Jessica – you changed my life!"
- I.M. /
Google /
Aug 04, 2022
"The doctor was very professional , courteous and provided all the answers to my questions regarding a applying new veneers to the upper 10 teeth. ."
- C.K. /
Google /
Aug 12, 2022
"Recently got my veneers done and could not be happier with the results. Extremely pleased and would highly recommend. Dr. V is very personable, caring & professional. Lucky to have found her. Absolutely great overall experience. A+++"
- H.C. /
Google /
Aug 28, 2022
"Dr Veytsman and her staff provided an excellent virtual consult for me for questions I had. It was extremely helpful and while I didn't end up needing veneers at this time, she and her staff gave me very useful information and made me feel very validated about my concerns and gave me direction about another plan to do next. It is amazing that she and her staff took the time to do this. Highly recommend!!!"
- M.A. /
Google /
Sep 30, 2022
Previous
Next
Am I a candidate for porcelain veneers?
Just about anyone who wants a more permanent solution for a whiter, brighter, and more beautiful smile is a candidate to get porcelain veneers. Porcelain veneers are a great choice for women and men who:
Have a healthy amount of tooth enamel
Have good overall oral health
Have stained or discolored teeth
Have chipped, cracked, or uneven teeth
Have multiple cosmetic issues
What should I expect with porcelain veneers?
Traditional porcelain veneers require tooth preparation, including filing the teeth to make space for the new veneers. Then, Dr. Veytsman will take an impression of the patient's upper and lower teeth, which are sent to a dental laboratory. While waiting for their custom veneers, the dentist will cover the patient's teeth with temporary veneers for protection. Once the patient's custom-made veneers are sent back to the dentist's office (usually in about 2 – 3 weeks), the patient returns to have their porcelain veneers fitted and placed. The patient's veneers are then easily applied without problems of pain and sensitivity. About as thin as a contact lens, veneers improve the patient's smile while still looking natural. With proper home care and regular dental exams and cleanings, porcelain veneers should last for about 20 years.
What is the recovery like after receiving porcelain veneers?
For the first few days, a patient may be more sensitive to hot and cold temperatures because of the removal of the natural enamel, but this should subside within a few days. A week after the veneers are placed, the patient should schedule a follow-up appointment at Dr. Veytsman's office to make sure the mouth is responding well to the veneers. Due to the material they are made of and since they are easy to polish, the probability of staining veneers is slight to none. It's still a good idea to brush after consuming foods or drinks that stain the teeth, especially coffee, soda, tea, and red wine. Veneers should be brushed with a non-abrasive toothpaste, flossed, and rinsed with mouthwash just like natural teeth. Patients should be sure to keep up with regular dental appointments so Dr. Veytsman can perform professional maintenance by polishing the veneers with a special, non-abrasive paste to keep them in pristine condition.
Will insurance cover porcelain veneers?
Since this is considered a cosmetic treatment, insurance usually doesn't cover the costs, but in some cases, insurance might cover some of the costs. Our office will check before the procedure is performed to determine the patient's coverage.
How do I care for my porcelain veneers?
Caring for your veneers is incredibly easy. In fact, all you need to do is treat them as if they are real teeth. Regular brushing and flossing twice a day will help them to avoid stains and stay perfectly white.
Are porcelain veneers permanent?
While they are not technically permanent, porcelain veneers can be expected to last for decades, with many of our patients never needing a replacement. It is important to note, however, that this procedure is irreversible.
Do porcelain veneers hurt?
The procedure for getting porcelain veneers is completely painless. Patients only feel a slight amount of pressure during the procedure. Our team will make sure that you are completely comfortable before beginning treatment.
What are the side effects of porcelain veneers?
Porcelain veneers are considered a very safe and effective cosmetic treatment with minimal side effects. The most common side effect is temporary sensitivity to hot and cold temperatures immediately after the procedure. This usually goes away within a few days.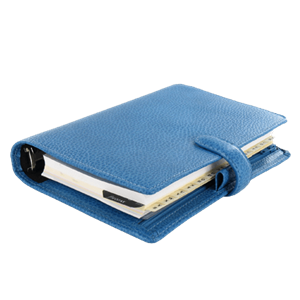 Get a whiter, brighter smile with porcelain veneers
Veneers are a great idea for any of our Manhattan patients who want to revitalize their smile. If you think this is the procedure for you, give Dr. Veytsman's office a call as soon as possible to set up your consultation so she can make your smile more brilliant than ever.
Related Procedures
Related Posts