About Minimal Prep Dental Veneers
Minimal prep veneers are a conservative treatment option that dramatically transforms the appearance of an aging smile, discolored or misshapen teeth, and several other cosmetic imperfections. At Cosmetic Dental Studios in Midtown Manhattan, Dr. Victoria Veytsman blends her extensive cosmetic dentistry expertise and artistic skills to rejuvenate smile aesthetics with this custom dental veneer solution. Crafted of high-end materials that rival the translucency and reflective properties of natural enamel, minimal prep veneers are bonded to the front surfaces of teeth in the aesthetic zone to brighten, straighten, and enhance the quality of the smile. Dr. Veytsman works closely with patients in the New York, NY area to design the ideal size, shape, and shade of minimal prep cosmetic veneers that bring balance, beauty, and a youthful vitality back to the smile.
What are the benefits of minimal prep veneers?
Even small cosmetic issues can have a profound impact on the way you feel about your smile. Fortunately, with minimal prep veneers, it is possible to camouflage many cosmetic dental flaws and improve your smile without extensive preparatory work. Minimal prep veneers are an ideal option for patients who want to preserve as much of their natural tooth structure as possible while still achieving dramatic results. Dr. Veytsman is proud to provide high-quality materials that look and feel very natural.
Am I A Candidate For Minimal Prep Veneers?
The best candidates for minimal prep veneers are men and women who:
Have teeth and gums that are healthy overall
Have small or "short" teeth
Have misshapen teeth, chipped, cracked, worn, or discolored
Don't have misaligned teeth
Don't have overly large or "bulky" teeth
Desire a more subtle aesthetic smile enhancement
Want to close one or more gaps in their teeth
Want a brighter, whiter color to their smile
Reviews
"I recently got veneers, and could not be more pleased with how they turned out!!!! Dr. Veytsman and her team were sooooo nice and extremely accommodating to my very tight timeline. They always made sure I was well taken care of and completely happy. I am more confident with my smile and no one can ever notice that they are veneers as they look so natural. Dr. Veytsman is amazing at what she does!!!!"
- IB /
Office Visit /
Jan 08, 2019
"Very friendly, professional, helpful staff! Jessica answered all my questions and explained everything in detail. Dr. V could not have been nicer and I felt confident in her expertise ! Can't wait to begin !"
- E.C. /
Google /
Jan 31, 2020
"Loving the results!"
- K.S. /
Google /
Oct 08, 2022
"The customer service was second to none !!!"
- S.A. /
Google /
Oct 07, 2022
"Amazing work!! Very affordable and reliable. Keep up the great work."
- T.C. /
Google /
Oct 07, 2022
Previous
Next
While traditional porcelain veneers require some removal of enamel to achieve an even fit, minimal prep veneers are ultra-thin and can often be placed with little to no preparation of the teeth. To begin, Dr. Veytsman takes an impression of the mouth and constructs a model of the teeth, which she uses to custom design each individual veneer. The restorations are then fabricated in a high-quality lab by some of the most talented ceramists in the field. When the dental veneers are completed and arrive at Cosmetic Dental Studios, typically a couple of weeks later, Dr. Veytsman schedules the patient to return and bonds the veneers in place. The restorations are adjusted as needed for a comfortable, natural fit.
Cosmetic dental veneers are cared for in the same manner as natural teeth by adhering to a good oral hygiene routine at home and attending routine dental cleaning and check-up visits at Cosmetic Dental Studios. Though minimal prep veneers may offer some resistance to stain, it is a good idea to minimize the consumption of coffee, tea, red wine, tobacco, and other products that may cause discoloration of the teeth. It is also important to avoid parafunctional habits, like teeth grinding or clenching, biting on pens, or chewing ice, as these activities may cause damage to veneer restorations. With ideal care, minimal prep ceramic veneers may last up to 20 years.
Treatment costs for minimal prep ceramic dental veneers can vary, according to the number of teeth receiving treatment and the type of material used. Since dental veneers are regarded as a cosmetic dentistry procedure, coverage is typically not provided by most dental insurance plans. Information on the overall cost of care and convenient payment solutions will be provided prior to beginning the procedure.
How do I know if I qualify for minimal prep veneers?
Candidates for minimal prep veneers may be wanting to cover up discoloration, gaps, chips, and stains on the teeth. During a thorough consultation at Cosmetic Dental Studios, Dr. Veytsman will evaluate the current condition of your smile to determine if you are an ideal candidate for minimal prep veneers. A customized treatment plan will then be created that best fits your smile goals.
Will my minimal prep veneers look natural?
Minimal preparation of the teeth can allow veneers to fit closely to the gumline, allowing for a natural appearance. Our goal at our Manhattan, NY facility is to help our patients achieve beautiful and natural results for a more confident smile. The main benefit of minimal prep veneers is a more snug fit without making the teeth look bulky.
Will my veneers need to be replaced in the future?
When properly applied, minimal prep veneers can last a very long time. If a veneer becomes damaged or falls out due to daily wear and tear, it may need to be replaced. Dr. Veytsman and her team can let you know exactly what to expect prior to your veneer treatment.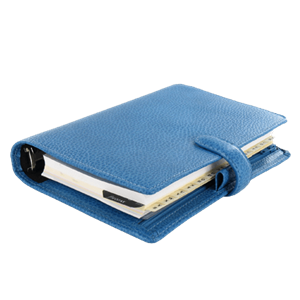 Attain a Youthful, Balanced Smile
Minimal prep veneers are allowing many Manhattan patients to overcome aesthetic flaws and bring life back into the smile. To learn if this cosmetic dentistry solution is ideal for helping you attain a balanced, youthful grin, schedule a visit with Dr. Veytsman at Cosmetic Dental Studios in New York, NY today.
Related Posts