While many people have had to suffer through old-fashioned metal braces that are cumbersome and uncomfortable, Invisalign is the new, easier way to get straighter teeth. Invisalign is a series of customized aligners, specially designed for a patient's mouth. By wearing them, the teeth are gradually straightened and corrected, leaving a beautiful smile at the end of the process. There's no interruption in oral hygiene, eating, or sleeping. This is a great alternative for patients of all ages who want to fix their smile without wearing traditional braces. As a skilled provider of Invisalign orthodontics in New York City, Dr. Victoria Veytsman helps patients at her practice, Cosmetic Dental Studios, in Manhattan's Midtown East neighborhood, correct crowded, crooked, poorly-aligned teeth so they can enjoy healthier and more beautiful smiles.
Invisalign® Orthodontics Reviews
"Dr V is my long term dentist but recently moved to a beautiful new office. I just completed a course of Invisalign after thinking about it for a few years and my teeth look amazing! It only took about 6 months and the trays were completely invisable. Dr V is very compassionate, efficient, and makes you feel very comfortable. It was easy to schedule appointments with her online and I was seen very quickly which is important to me because it is difficult to get away from my desk. I wouldn't trust anyone else with my teeth."
- L.T. /
Yelp /
Aug 23, 2010
"Dr V is my long term dentist but recently moved to a beautiful new office. I just completed a course of Invisalign after thinking about it for a few years and my teeth look amazing! It only took about 6 months and the trays were?"
- L. /
Citysearch /
Sep 07, 2010
"I've been going to see Dr. Veytsman for many months now and she is absolutely great. I've never had a more caring and attentive dentist. I just started my Invisalign treatment and it's going wonderfully. I also see her for general appointments such as cleanings and cavity fillings (had some sensitivity afterwards but she has been very helpful in correcting this). What used to be a dreadful checkup has been made much more pleasant by Dr. Veytsman. She is very gentle and makes the process almost painless. The spa-like office and minimal waiting time is a plus! Highly recommended!"
- L.K. /
Demandforce /
Mar 29, 2012
"Victoria and her team are extremely professional and caring! In my case, there were several options I could choose from (veneers, invisalign, etc) and Victoria laid out the pros/cons of each. She was fair and not pushy towards the most expensive option (as most dentists are). I ended going with the affordable option and could not be happier - top notch work, my teeth look AWESOME. Another note to add - her supporting team is GREAT. Extremely responsive and personable. I've never waited longer than 5 min in the waiting room for any of my several appointments. Looking forward to working with Victoria on any future dental work!"
- C.V. /
Yelp /
Jun 25, 2014
"I just had my initial visit with Dr. Veytsman. I hadn't been to a dentist in years....much less in NYC where I was terrified with prices, but I saw what great reviews her office had so I decided to give it a shot. I must say.....my visit was simply fantastic! It made my day!! The email communication with her office from the beginning was impressive from the start. My visit was efficient and soothing, and I felt as though I finally could trust a dentist with her recommendations and that she truly cared - not that she just wanted to start treatments. She does a lot of veneer and Invisalign cases too, which I cannot wait to refer my friends to since they've been afraid to start but I know once they come here they'll be so happy. I had a cleaning and I just about fell asleep. I appreciate Dr. Veytsman and her staff's gentle demeanor and cannot wait to go back. Thank you, thank you!!!!"
- A.V. /
ZocDoc /
Nov 06, 2014
Previous
Next
To be fitted for Invisalign, Dr. Veytsman will take photos, digital X-rays, and make impressions of the patient's teeth. From these, a set of clear, plastic, customized aligners will be created to fit the patient's mouth. The aligners are part of a treatment plan that will make gradual changes and adjustments to the teeth. A patient wears the aligners for a predetermined amount of time before moving onto the next aligner. Conveniently, aligners are pain-free and easily removable which is ideal for eating, brushing, and flossing.
Am I A Candidate For Invisalign?
Almost everyone, from children and teens to, adults can achieve a straighter, more beautiful smile with Invisalign. A wide variety of teeth misalignments and other issues can be treated with Invisalign, including:
Minimally crooked teeth
Gapped teeth
Protruding teeth (teeth that stick out)
Mild overbites and underbites
Tooth overlaps
Overcrowding
Teeth positioning
The only issues that Invisalign isn't effective for are extreme oral conditions like severe overbites or underbites, misalignments of the jaw, or bone issues.
Dr. Veytsman will determine how long the patient needs to wear Invisalign depending on the starting condition of the patient's teeth. New aligners will be created about every 2 weeks, or as needed, to incrementally adjust the patient's teeth. Throughout the process, the patient will have regular check-ups with Dr. Veytsman at Cosmetic Dental Studios to confirm the patient's progress. Most patients achieve full results in 1 – 2 years.
The price of Invisalign is dependent upon the patient's condition, with more severe cases costing more. Our front office will check with the patient's insurance carrier to see if any costs will be covered under their policy.
Is Invisalign better than braces?
Invisalign is the most advanced clear aligner system available today. Unlike braces that are affixed to your teeth, an Invisalign tray can be removed for eating, brushing, sports, or other activities. Invisialign is less noticeable than braces, and in some cases, the consistent force applied by the trays may be more effective than braces for straightening the teeth.
Does Invisalign really work?
Absolutely. That's why so many people are turning to Invisalign for their teeth-straightening solution. Invisalign is effective, easy to wear, relatively unnoticeable, and best of all – removable.
How quickly do teeth move with Invisalign?
How quickly you will see results depends directly on the complexity of your teeth. Some patients can finish their Invisalign treatment in six months, but many will begin to see results in a few weeks.
What problems can Invisalign NOT fix?
Invisalign works for a wide variety of teeth straightening issues, but there are some more complex issues that Invisalign isn't designed to address. These include:
A severe overbite
Tooth positioning (ex: rotated teeth)
Tooth shape (if the teeth are too short, Invisalign may not work properly)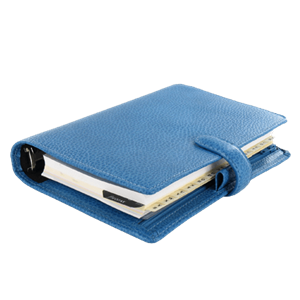 A Perfectly Aligned Smile
Do you want information on how to get better-looking, straighter teeth through Invisalign invisible braces? All you have to do is pick up the phone and we'll set you up for initial consultation with cosmetic dentist Dr. Victoria Veytsman. We can't wait to help you achieve your dream smile. While Invisalign is safe and effective for most patients, teenagers and adults are the best candidates. It is especially useful for those with overbites, underbites, rotated or crooked teeth, crowded teeth, or excessive spacing between teeth.
Related Procedures
Related Posts