About Dental Bonds and Contour
Cracks, chips, staining, and discoloration of the teeth are common problems for most people and can be caused by many different things. For patients who would like to treat these issues but don't want or need more invasive techniques, dental bonding can be the perfect choice. Cosmetic and general dentist, Dr. Victoria Veytsman, offers convenient dental bonding options, which is simple resin applied to teeth that matches the patient's natural tooth color and hides subtle imperfections, at Cosmetic Dental Studios in Midtown Manhattan. Dental bondings can also make teeth longer, more even, and fill small gaps. Dental contouring, also known as tooth reshaping, carefully removes small amounts of enamel to improve the shape, length, and surface of the tooth.
Dental Bonding and Contouring Reviews
"This review only contains a rating"
- J.C. /
Google /
Jan 20, 2017
"There is no doubt that one would be enthusiastically satisfied with the results that can be achieved from the expertise of Dr. Veytsman ! The office staff is professional, friendly and courteous. I was elated at the end result of my invisalign treatment and the fantastic contouring just lends magic to the wonderful results achieved. Dr. Veystman is the Michealango of dentistry, I swear she could make the Pieta out of bonding and veneers!! Thanks!!"
- S.F. /
Google /
Jan 29, 2017
"Dr V. is the best! She is both incredibly precise and uniquely warm, kind and nurturing. I have never looked forward to going to the dentist so much. Had Invisalign, a filling and bonding as well as check ups with her and always the same wonderful experience. Not to mention my smile went from looking very English to a million dollars! Fantastic investment."
- J.C. /
Google /
Feb 08, 2017
"I am very apprehensive when it comes to dentist appointments but my experience with Dr. Veytsman and her assistant made my visit truly pleasant. My friend recommended her to me, as did a friend to her, and now I too recommend Dr. Veytsman. I think the most important aspect of Dr. Veytsman's care is that you are catered to as an individual and not as a dollar sign. This is a person that loves her job and the people she work with, maintaining that human touch that is so rare nowadays."
- KK /
Office Visit /
Aug 17, 2018
"Love Her and She Made My Teeth Look Like a Movie Star! – Dr Veytsman has been my dentist for a few years now and I couldn't be happier. I get compliments on my teeth all the time. I see her for both cleanings and cosmetic dental work and she's stellar at both. I work on camera and need my teeth to look great all the time. Choosing a good dentist is very important to me and I'm so glad I found Dr. Veytsman. I would also like to add that she's such a nice person and wonderful to be around. I really hate having dental work done but I love visiting Dr. Veytsman. She really makes the experience so much more enjoyable with her warm personality. She's a talented dentist and a cool lady. I'm thrilled that I found her."
- EP /
Office Visit /
Jul 11, 2018
Previous
Next
This treatment option is fast and painless. Dr. Veytsman will begin by etching the surface layer of the tooth and applying a conditioning gel which will help ensure the resin will correctly bond to the tooth. The resin itself is matched to the existing tooth color and shaped to match the teeth near it. After that, a hardening light is used to harden the resin, and then the tooth is polished to to its final shape. This procedure is usually performed in Dr. Veytsman's Manhattan office with little or no anesthesia.
Patients should expect results to last for 3 - 10 years after this treatment. Good dental hygiene can prolong the duration, so patients are encouraged to follow a good home oral care routine and visit Dr. Veytsman at Cosmetic Dental Studios for regular exams and cleanings. Since dental bonding is easier to chip or stain than dental veneers, patients should avoid staining foods and drinks, quit smoking, and avoid biting hard objects. Even after the results diminish, the teeth can often be easily re-treated in order to prolong the results.
Prices will vary depending on the condition of the teeth and the number of teeth that are treated. If the bonding or contouring is being performed to correct a trauma or accident, the patient's insurance may cover some of the costs. Our front office will check to determine the patient's coverage before billing.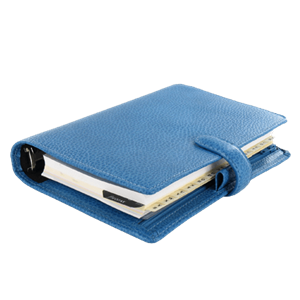 Small Fixes, Big Improvements
Dental bonding and tooth contouring can help eliminate minor blemishes and cosmetic imperfections in your smile. Bonding and contouring is a fast, painless procedure that helps your teeth not only look better, but also improves your oral health by removing places for plaque and tartar to hide. Contact Cosmetic Dental Studios in Midtown Manhattan today and learn about how dental bonding and contouring can help you.
Related Procedures
Related Posts