About Tooth-Colored Fillings
To best serve her patients, cosmetic and general dentist, Dr. Victoria Veytsman, runs a metal and mercury free dental practice. When fillings are needed to fill a dental cavity or strengthen the tooth, Dr. Veytsman uses resin and porcelain for a better treatment and the tooth-colored fillings help to maintain the aesthetic value of the patient's teeth after the procedure. Every filling at Dr. Veytsman's Midtown Manhattan dental practice is colored to match the patient's natural teeth for seamless protection. Another reason Dr. Veytsman prefers tooth-colored fillings is the fact that they do not change in size or appearance like metal fillings and resin or porcelain fillings cause less sensitivity to the patient. Dr. Veytsman highly recommends tooth-colored porcelain or resin over metal for those in need of dental fillings.
Tooth-Colored Fillings Reviews
"ABSOLUTELY AMAZING! I usually dread the dentist, but have been wanting to get my done for a very long time. I've been to a couple different dentists within the city but was never overly impressed by any of them. From the moment I walked in the door I felt like I was being treated like royalty. Dr. V's assistant is absolutely amazing. She makes you feel so comfortable and taken care of. Dr. V isn't the kind of dentist that comes in, does what she needs to do and disappears; she really takes her time to explain everything and you can tell she is genuinely a nice/caring person; not to mention she is incredibly thorough, which everyone wants in a dentist. Her assistant made sure I knew she was next to me during the whole procedure, they played music, offered a blanket, the whole nine yards of royal treatment. Not to mention, my teeth look absolutely amazing and I can't stop showing them off. I can tell you that after this experience, I'm never going to another dentist in NYC again except for Dr. V. I'm actually excited to go back. If you have a dentist in NYC other than Dr. V I strongly suggest you try her, you will never go to anyone else again. She really is THAT impressive; take it from someone who has worked in doctor's offices."
- MT /
Office Visit /
Sep 01, 2018
"Great all around experience. Highly recommend. I had both a cleaning and several crowns done because I had really big silver fillings that were breaking down. Super gentle and pleasant."
- Anonymous /
RateMDs /
Jan 29, 2017
"Came in absolutely terrified of the dentist because of very bad experiences in the past. I had avoided the dentist for at least 5 years before this. I left with a smile on my face after the very first visit. Dr. Vetsman was kind and patient and I felt at ease right away. Its taken many visits to get everything done that I need but I no longer have that fear or dread of the dentist. I'm very thankful to have found them."
- IS /
Office Visit /
Apr 10, 2017
"Absolutely wonderful experience from start to finish. I had a lot of fear issues before I came here and that all just melted away. I'm super pleased and grateful for everything."
- MO /
Office Visit /
Sep 02, 2017
"Excellent excellent excellent. They get my highest recommendation. From someone who has never enjoyed going to the dentist this has changed everything for me. I hadn't been in years and had tons of cavities and needed a good cleaning. I eventually got all that done ended up getting veneers on a few really broken down teeth. Wish I had found them sooner. Aside from the work I had done the doctor and the assistant handle everything with such a great bedside manner, respect, humor and grace that it became a pleasure to come in."
- G.B. /
Office Visit /
Aug 17, 2017
Previous
Next
Dr. Veytsman offers her patients a one-of-a-kind experience when undergoing a filling procedure. Prior to the procedure, the patient's tooth is photographed and measured to create a filling that is comfortable and matches the shade of their tooth. The filling, made of resin or porcelain, is then bonded to the tooth. These steps help to create a filling that perfectly fits the patient's tooth and covers the entire area that needs protection. This procedure can cause minor pain and discomfort, so most patients will not be able to immediately return to their regular routines.
Following a filling procedure, patients will need time, at least 1 – 3 hours, to allow their anesthesia to wear off before they can leave the office. Patients should be cautious in talking or chewing so they do not bite the inside of their mouth or tongue while the area is numb. The gums may also be tender or sore at the injection site, but this will subside in a day or so. The tooth or teeth will be sensitive to hot or cold liquids or food for a short time, but this is normal and temporary. Should patients feel any extreme discomfort or unevenness in the tooth after the anesthesia has worn off, please call our office immediately. Patients typically should not expect to receive any medication or special instructions unless directed by Dr. Veytsman during their consultation or after the procedure.
Like other dental procedures, the cost of a tooth-colored filling is dependent upon the amount of work that needs to be done and the materials needed. Our office will contact the patient's insurance company prior to visiting our New York office, to inquire if this procedure is covered within their policy. For those without insurance or looking to pay the cost out of pocket, payment options can be discussed during the consultation with Dr. Veytsman.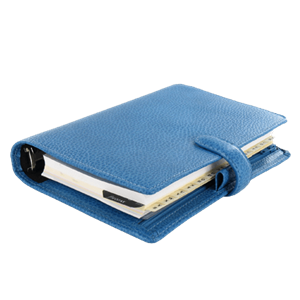 Dr. Veytsman's dental practice in New York would be honored to help you achieve the smile you've been dreaming of. Our tooth-colored fillings help to maintain the overall beauty of your smile, as well as ensuring that you can have comfort with normal activities like eating and drinking. Schedule an appointment at our Midtown East office to see if tooth-colored filling are the right treatment for you.
Related Procedures