Periodontal disease is a common gum inflammation that affects almost 75% of the population and if it is not diagnosed and properly treated, patients can experience serious repercussions. Cosmetic and general dentist, Dr. Victoria Veytsman, offers her patients state-of-the-art periodontal examinations at her office in Midtown East Manhattan during every patient's dental examination to help detect and treat gum disease. When caught early, periodontal disease has many nonsurgical treatment options (root planing and scaling) and more advanced cases may require dental surgery or tooth extraction. During their consultation and dental exam, patients can talk to Dr. Veytsman about the signs of gum disease and ways the patient can minimize their risk of periodontal diseases with good home oral care.
Periodontal Examination Reviews
"Dr.Veytsman and her team are very professional while providing personalized care at the same time. You don't get that so often! I felt so comfortable around her and loved the thorough work that went to my teeth. She is the best in town for real"
- R.M. /
Demandforce /
Oct 13, 2016
"I absolutely LOVE Dr. Veytsman and her team. From the very first visit they have always made me feel comfortable and I always leave completely satisfied. Dr. Veytsman has deep cleaned my teeth, filled in cavities, shaved down my sharp teeth and even whitened them all pain free!! I have referred over 5 people to her and will continue to do so. Believe the reviews!"
- S.P. /
Google /
Nov 04, 2016
Previous
Next
Periodontal disease affects 75% of adults and can range from mild to severe. At her Manhattan office, Dr. Veytsman offers a wide array of treatment options to help ensure that each patient receives the proper care. One of the more common forms of treatment used is a non-surgical procedure known as scaling and root planing. Scaling removes tartar and plaque from the area below the gum line while root planing creates a smoother root and gum surface. Antibiotics may also be used to help alleviate pain and inflammation. Surgical procedures for more severe forms of periodontal disease include: gum graft surgery, laser gum surgery, regenerative procedures, and pocket reduction procedures.
It is important to maintain healthy dental care practices to help prevent periodontal disease. This means creating or continuing a good oral hygiene routine, as well as implementing suggestions given by Dr. Veytsman. She may suggest scheduling routine annual check-ups and examinations, as well as bi-annual cleanings. Patients should also implement common oral care practices into their routines, such as flossing, brushing twice a day, and using mouthwash.
The cost of the periodontal examination is included in the cost of the patient's annual dental exam. The cost for treating gum disease will vary based on the severity of the disease and the treatment used. Patients can discuss treatment options during their consultation with Dr. Veytsman to receive information on costs.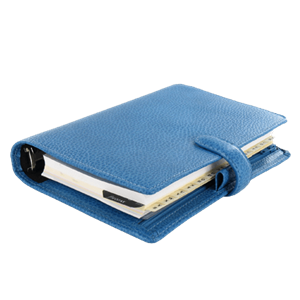 If you have been diagnosed with or think you may have symptoms as a result of periodontal disease, contact Dr. Veytsman's office in Midtown East New York today to schedule a consultation. With our experienced team, we will find a treatment that is suitable for your condition and restore your mouth back to optimal health.
Related Procedures