During every patient's annual dental exam at Cosmetic Dental Studios in Midtown East Manhattan, Dr. Victoria Veytsman will take digital X-rays to check the health of the patient's teeth, bone, and surrounding tissues. Digital X-rays help Dr. Veytsman to notice the development of cavities, cysts, abscesses, impacted teeth, and bone loss. Intraoral X-rays are taken from inside the mouth and extraoral X-rays are taken from outside of the mouth. The type of X-ray the patient receives will vary based on their needs, but the most common are:
Periapical: entire tooth, from crown to supporting bone
Bite-Wing: lower and upper back teeth
Panoramic: teeth, jaws, and sinuses
Occlusal: the bite of the upper of lower jaw
Digital X-Rays Reviews
"Dr.Veytsman and her team are very professional while providing personalized care at the same time. You don't get that so often! I felt so comfortable around her and loved the thorough work that went to my teeth. She is the best in town for real"
- R.M. /
Demandforce /
Oct 13, 2016
"I absolutely LOVE Dr. Veytsman and her team. From the very first visit they have always made me feel comfortable and I always leave completely satisfied. Dr. Veytsman has deep cleaned my teeth, filled in cavities, shaved down my sharp teeth and even whitened them all pain free!! I have referred over 5 people to her and will continue to do so. Believe the reviews!"
- S.P. /
Google /
Nov 04, 2016
Previous
Next
Digital X-rays take no more than 5 minutes to complete and are not painful for the patient. A digital sensor will be positioned in or around the patient's mouth. The picture is taken and instantly sent to a computer where the X-rays can be viewed by Dr. Veytsman and easily stored in the patient's file for future reference. Keeping past X-rays helps Dr. Veytsman to see the patient's progress over time and makes it easier to notice changes.
After the X-rays are taken, Dr. Veytsman will go over any concerns she sees with the patient. Dr. Veytsman will then go through the patient's options for treatment or any recommendations for home care to prevent possible problems. Digital X-rays use a smaller amount of radiation compared to traditional X-rays, but patients should still wear a lead apron and let Dr. Veytsman know if they are pregnant or breastfeeding so extra precautions can be taken.
Since digital X-rays are a preventative procedure, most insurance will cover the costs, minus the patient's copay. Our office will call to determine the patient's coverage before billing.
Do digital x-rays hurt?
Not at all. Having digital x-rays made is quick, easy, and painless.
Are digital x-rays safer than traditional x-rays?
While traditional dental x-rays are still considered safe and effective, digital x-rays only emit 20% of the radiation of traditional x-rays. This means it can be considered safer than traditional x-rays.
What are the differences between traditional x-rays and digital x-rays?
Traditional x-rays use a special film to image the body's structures. This requires the film to be developed using chemicals in a dark room. Digital x-rays still use x-rays to image the body, but instead of film, the image is captured with a special sensor and uploaded into a computer, allowing us to create higher resolution images more quickly.
How long does it take to do a digital X-ray?
It only takes about five minutes to have a digital x-ray made.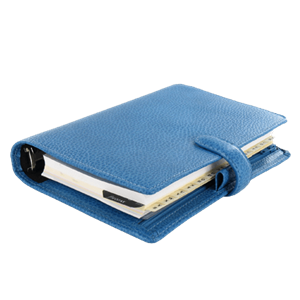 Digital X-rays help Dr. Veytsman see and prevent dental problems, like cavities and gum disease. An annual dental exam with digital X-rays at Cosmetic Dental Studios in New York, NY is an important part of every patient's oral health care plan.
Related Procedures