About Fluoride Treatments
Fluoride is a natural element that strengthens the teeth and can help to prevent tooth decay. Water in the U.S. contains small amounts of fluoride to help the general population and most toothpastes contain fluoride, but a professional fluoride treatment at Cosmetic Dental Studios in Midtown Manhattan, NY from general and cosmetic dentist Dr. Victoria Veytsman can offer further protection for developing or damaged teeth. Dr. Veytsman generally gives fluoride treatments to patients from 6 months to 16 years, but fluoride treatments may also be given to patients who have a lot of cavities or poor oral health. Fluoride not only helps to strengthen the dental enamel, but it also prevents bacteria from forming in the mouth.
Fluoride Treatment Reviews
Professional fluoride treatments are usually given every 6 months at the patient's regular cleaning. Dr. Veytsman may use acidulated phosphate fluoride (APF) or neutral sodium fluoride, depending on the condition of the patient's mouth. The fluoride treatment may be given as a gel, foam, or varnish that is applied to dried, clean teeth for 1 – 4 minutes. Due to the high concentration of fluoride in professional treatments, patients should never swallow any of the fluoride.
Patients should not eat, drink, or smoke for at least 30 minutes to allow the treatment time to fully penetrate the enamel. If any fluoride is swallowed, the patient may become nauseous, but when used properly, professional fluoride treatments are safe and effective. Patients may talk to Dr. Veytsman about home fluoride treatments if they are at high risk for tooth decay.
A fluoride treatment is usually included in a typical dental exam and cleaning, which is usually covered by the patient's insurance. Since fluoride treatments are a preventative measure, patients should consider that investing in fluoride treatments may save them from more expensive fillings and dental work.
Are fluoride treatments safe?
Yes, fluoride treatments are safe when used properly and administered by experienced practitioners like Dr. Veytsman. When overused, fluoride treatments can discolor the teeth with white specks or a condition called fluorosis.
How often should I have a fluoride treatment?
Depending on your oral health, the American Dental Association recommends having a fluoride treatment every 3, 6, or 12 months. During your examination, Dr. Veytsman will examine your teeth to determine how often you should have a fluoride treatment.
Should children get fluoride treatments?
Yes, they should. Fluoride treatments provide essential support to strong oral health. Exposure to fluoride is safe and effective, even for infants. Regular fluoride treatments build the strength of your child's teeth and help to protect them from future cavities and tooth decay.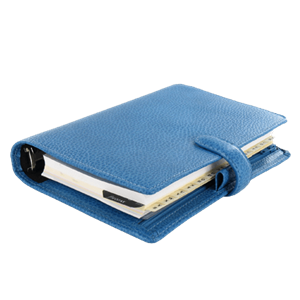 Patients with developing teeth or who are at higher risk for developing tooth decay and dental cavities, should ask Dr. Veytsman about professional fluoride treatments during their regular exam and cleaning. Dr. Veytsman can help you determine if a professional fluoride treatment is right for you and if further precautions, like prescription home fluoride treatments, will improve your dental health.
Related Procedures