Dental sealants are a preventative treatment that are a thin plastic material applied to the top of the tooth (the chewing surface). Sealants are commonly applied to the back teeth, both molars and premolars, to prevent future tooth decay and cavities. If needed, general and cosmetic dentist, Dr. Victoria Veytsman, offers her patients sealant treatments at her Midtown Manhattan office to further protect the teeth from plaque, tartar, and future oral diseases. Sealants are easily applied to the teeth during a dental appointment and last several years if the patient follows a good home oral care routine, including brushing, flossing, and using mouthwash.
What are the Benefits of Getting Dental Sealants?
Our Manhattan, NY patients often show interest in dental sealants for a number of benefits, including:
Protection against the vast majority of cavities
Care that prevents the progression of more major diseases or debilitation
Rapid bond to the tooth that provides immediate protection from decay
Shield from bacteria and other detrimental materials on the tooth surface
Dental Sealants Reviews
"I returned to Dr. Veytsman this week for recommended sealants for tooth sensitivity. She was so quick and so thorough, plus the procedure, which I remember being quite awful as a child, was painless and comfortable. The sensitivity is gone, and I was off to dinner within an hour!"
- T.K. /
Yelp /
Dec 22, 2010
"I was very, very, very impressed with both Jessica and Dr. Veytsman. I've never had the dentist so involved in the visit, and for her to not only be the one doing the cleaning, but also be so friendly and so thorough in her explanations of the sealants I needed, the Invisalign, and even the whitening I was curious about was so great. I left feeling so appreciative and lucky to have found her."
- A.D. /
Office Visit /
Jul 14, 2015
"I absolutely LOVE Dr. Veytsman and her team. From the very first visit they have always made me feel comfortable and I always leave completely satisfied. Dr. Veytsman has deep cleaned my teeth, filled in cavities, shaved down my sharp teeth and even whitened them all pain free!! I have referred over 5 people to her and will continue to do so. Believe the reviews!"
- S.P. /
Google /
Nov 04, 2016
"Dr.Veytsman and her team are very professional while providing personalized care at the same time. You don't get that so often! I felt so comfortable around her and loved the thorough work that went to my teeth. She is the best in town for real"
- R.M. /
Demandforce /
Oct 13, 2016
Previous
Next
Candidates For Dental Sealants
Patients between the ages of 6 – 12 are often more susceptible to cavities on the tops of their back teeth, meaning they are good candidates to receive dental sealants. In addition, patients aged 12 and up may also be candidates for sealants, for example, patients who have trouble sticking to good oral hygiene routines or are predisposed to cavities. At Cosmetic Dental Studios, getting dental sealants is a quick, easy, and comfortable treatment. Schedule your visit, and a member of our dental staff can meet with you or your child to learn if you would benefit from this simple and effective preventive dental treatment.
Sealant is a fairly easy procedure that involves plastic resin being painted on the premolars or molars, where it bonds to the tooth and hardens. The sealant fills in and fits into the grooves of the teeth, creating a comfortable, protective barrier. As a preventative method to prevent decay or even tooth loss, sealants work to maintain the health of the tooth for years. Dr. Veytsman will determine if sealant is a good option for each patient during their consultation and if needed, will schedule a procedure date. Once the sealant has hardened on the tooth, the patient can continue with their regular routine.
Patients can anticipate returning to their regular routines immediately following the procedure. Dr. Veytsman will provide them with any special instructions before they leave our office. To ensure optimal oral health, patients should maintain a regular oral hygiene routine that includes brushing twice a day, using mouthwash, and flossing. It is also recommended that patients continue to schedule annual examinations and bi-annual teeth cleanings.
The cost of sealants vary among practices. Our front office will talk to the patient's insurance company to determine if this treatment is fully or partially covered. For patients paying out of packet, payment plans and options will be reviewed by Dr. Veytsman during the patient's consultation.
Does getting dental sealants hurt?
Not at all. The sealant material is simply brushed onto your teeth, making the procedure completely pain-free.
Are dental sealants bad for you?
When some people hear that dental sealants contain trace amounts of BPA (bisphenol acid), they may wonder about it being absorbed by the body. However, the amount of BPA in dental sealants is so small as to be almost negligible, making the benefits of dental sealants far outweigh any possible risk posed.
How long do dental sealants last?
Most patients can expect their dental sealants to last about 5 – 9 years. They can fall off, but a regular dental checkup at Cosmetic Dental Studios can help prolong the life of your dental sealants.
Is getting dental sealants worth it?
If preventing cavities and tooth decay to have healthier teeth is worth it to you, then the answer is definitely yes.
Can adults get dental sealants?
Yes, they can. While it is more common for dental sealants to be placed on the teeth of children and teens, adults can also benefit from the tooth protection dental sealants offer.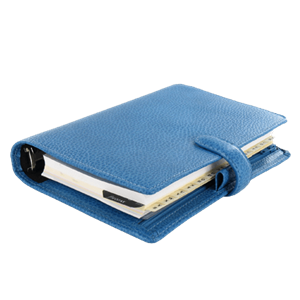 Protecting your teeth from cavities, decay, and disease is our main priority. If you believe that sealants might be the best treatment option to fulfill your dental hygiene needs, contact our Manhattan office immediately to schedule your consultation with Dr. Veytsman.
Related Procedures