Teeth grinding, also known as bruxism, affects over 10 – 15% of adults and can cause jaw pain, headaches, tooth pain, swelling, and other symptoms. Over time, teeth grinding can damage the teeth and cause expensive dental problems. High-quality, custom night guards can be made at a dental laboratory from impressions taken at Cosmetic Dental Studios in Midtown Manhattan with cosmetic and general dentist, Dr. Victoria Veytsman. A custom-made night guard helps patients who grind their teeth or clench their jaw while sleeping so they can sleep better while protecting their teeth and jaw.
Reviews
"I recently got veneers, and could not be more pleased with how they turned out!!!! Dr. Veytsman and her team were sooooo nice and extremely accommodating to my very tight timeline. They always made sure I was well taken care of and completely happy. I am more confident with my smile and no one can ever notice that they are veneers as they look so natural. Dr. Veytsman is amazing at what she does!!!!"
- IB /
Office Visit /
Jan 08, 2019
"Very friendly, professional, helpful staff! Jessica answered all my questions and explained everything in detail. Dr. V could not have been nicer and I felt confident in her expertise ! Can't wait to begin !"
- E.C. /
Google /
Jan 31, 2020
"Dr. Veytsmann and her team care deeply about the patient experience. I had so many questions throughout my treatment and she took personal time to make sure I was comfortable and educated. The service went very well and I felt cared for. I would happily return."
- J.J. /
Google /
Jun 11, 2021
"Dr. Veytsman and her team are truly exceptional. I did a full set of veneers I couldn't be happier with the outcome. They really know how to create a seamlessly positive patient experience and I recommend them to anyone I know who is looking to improve their smile."
- P.D. /
Google /
May 11, 2021
"Dr V is amazing. Her entire staff provides a high touch, seamless experience. I highly recommend for all your dental health and aesthetic needs."
- L.S. /
Google /
May 05, 2021
Previous
Next
Once the patient decides to get a night guard, they will schedule an appointment at Cosmetic Dental Studios to have impressions of the upper and lower teeth made. The impressions will be sent to a dental laboratory where a custom-fit night guard will be crafted for the patient. Once the night guard is returned to Cosmetic Dental Studios, the patient will come in to have their night guard fitted by Dr. Veytsman.
The night guard can last for several years with proper home care. The patient should clean the mouth guard before and after each use. Depending on the type of material used when making the mouth guard, Dr. Veytsman will give the patient more specific care instructions. Patients should bring their night guard to all future dental appointments at Cosmetic Dental Studios so Dr. Veytsman can check for general wear and decide when it needs to be replaced.
Compared to over-the-counter night guards, custom night guards are more expensive, but some, or all, of the cost may be covered by the patient's dental insurance if it is medically necessary. A night guard custom fit by Dr. Veytsman at Cosmetic Dental Studios can be an investment, but they are more comfortable and last longer than store bought night guards.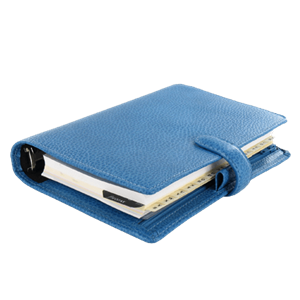 If you are one of the 30 – 40 million Americans who wake up with headaches or mouth pain, ask Dr. Veytsman at Cosmetic Dental Studios about a custom night guard that can protect your teeth from grinding and clenching. Not only will you get a better night's sleep, but you'll also protect your teeth from serious damage.
Related Procedures