About Laser Teeth Whitening
Over time, everyone's teeth darken from aging, as well as staining foods and drinks. The fastest way to restore a brilliant, white smile is with an in-office laser teeth whitening treatment at Cosmetic Dental Studios in Midtown Manhattan by cosmetic dentist, Dr. Victoria Veytsman. Using advanced technology, laser teeth whitening systems operated by Dr. Veytsman can brighten a patient's teeth several shades in under 1 hour. Unlike over-the-counter whitening toothpastes and strips, laser teeth whitening improves the patient's smile more effectively and with longer lasting results. Laser teeth whitening can also be customized and controlled by Dr. Veytsman to meet the specific goals of the patient.
Benefits Of Laser Teeth Whitening
Laser teeth whitening treatments at Cosmetic Dental Studios can help you achieve the brighter, more beautiful smile you want with excellent benefits like:
Effective for moderate to severe staining and discoloration
Produces faster results (less than 1 hour)
Achieves outcomes that are several shades whiter
Creates results unobtainable by over-the-counter teeth whitening systems
Treatments are quick, easy, and comfortable
Results are natural-looking and longer-lasting
Often only one treatment is needed
Laser Teeth Whitening Reviews
"The best! From the time I first walked in I was greeted by the most lovely Jessica. I am not easy to please nor am I one to write reviews but Dr. Veytsman and Jessica can handle my temper and demanding ways. I got a full smile makeover (veneers on upper and lower teeth) and could not be happier with my results. In my profession I need to surround myself with nothing but the best and expect excellence in every aspect."
- M.B. /
Doctor.com /
Dec 13, 2016
"Great experience!"
- LB /
Office Visit /
Jun 19, 2017
"I love Dr. Veytsman and her team! Had the BEST teeth whitening session the other days and my smile is gleaming!!! She's the best in her field when it comes to cosmetic dentistry and I can't wait to work with her on my smile makeover for my wedding!!"
- K.A. /
Facebook /
Jan 01, 2021
"Dr V. is the best! She is both incredibly precise and uniquely warm, kind and nurturing. I have never looked forward to going to the dentist so much. Had Invisalign, a filling and bonding as well as check ups with her and always the same wonderful experience. Not to mention my smile went from looking very English to a million dollars! Fantastic investment."
- J.C. /
Google /
Feb 08, 2017
"Love Her and She Made My Teeth Look Like a Movie Star! – Dr Veytsman has been my dentist for a few years now and I couldn't be happier. I get compliments on my teeth all the time. I see her for both cleanings and cosmetic dental work and she's stellar at both. I work on camera and need my teeth to look great all the time. Choosing a good dentist is very important to me and I'm so glad I found Dr. Veytsman. I would also like to add that she's such a nice person and wonderful to be around. I really hate having dental work done but I love visiting Dr. Veytsman. She really makes the experience so much more enjoyable with her warm personality. She's a talented dentist and a cool lady. I'm thrilled that I found her."
- EP /
Office Visit /
Jul 11, 2018
Previous
Next
Am I A Candidate For Laser Teeth Whitening?
The best candidates for laser teeth whitening are adult men and women who:
Have healthy teeth and gums
Don't have fillings or dental restorations
Have surface stains from aging, dark liquids, or food (typically a yellow/brown color)
Want effective, longer-lasting results
Philips Zoom! White Speed is an in-office laser treatment that uses a laser to activate a specially-formulated whitening gel. The gums are first protected from the gel with a special barrier. Then, the whitening gel is applied to the teeth and the laser breaks down the stains that have diminished teeth's whiteness. The entire process takes around 45 minutes and patients immediately notice that their teeth are several shades whiter after just one treatment. Subsequent treatments could be needed to maintain whiteness.
Compared to over-the-counter whitening products and professional home whitening treatments, the results of laser treatments last the longest at 3 – 4 years. In some cases, results can last more than 5 years. Patients should follow a good home health oral care routine, including brushing at least twice a day, flossing, and using mouthwash. Additionally, patients should continue to visit Dr. Veytsman at Cosmetic Dental Studios twice a year for a professional dental cleaning and tooth polishing.
For in-office lasers, the price varies when performed by a reputable dentist, like Dr. Veytsman. While the cost is higher than at home treatments, laser teeth whitening produces better results, lasts longer, and works faster.
Laser Teeth Whitening FAQ
Is laser teeth whitening safe for your teeth?
Yes, laser teeth whitening is perfectly safe as it doesn't damage the enamel or affect the health of your teeth. The treatment may temporarily make the teeth a bit sensitive for people with sensitive teeth.
How long does laser teeth whitening last?
Dark liquids like coffee, tea, and red wine, and certain foods can stain your teeth and affect the results of your teeth whitening procedure. However, according to the American Academy of Cosmetic Dentistry, you can expect your teeth whitening procedure to last between six months to a year or longer.
Is laser teeth whitening the same thing as bleaching?
Laser teeth whitening combines placing a concentrated bleaching gel on the teeth and then heating it with a laser to accelerate the whitening process. Bleaching only uses a bleaching compound with peroxide in a tray or strip to whiten the teeth.
What are the side effects of laser teeth whitening?
The only side effects of laser teeth whitening may be some sensitivity after the procedure that will go away after a short period. If sensitivity persists, you should talk to Dr. Veytsman about any issues you're having.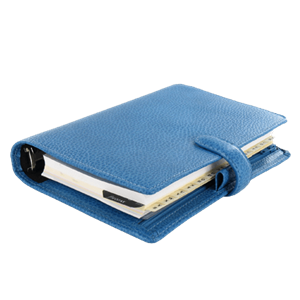 Anyone who looks in the mirror or at pictures of themselves and notices a duller, more yellow smile than they would like, is a candidate for laser teeth whitening. You can schedule a consultation with Dr. Veytsman at Cosmetic Dental Studios to discuss your options and develop your teeth whitening plan for a brighter, more confident smile.
Related Procedures
Related Posts