4 Easy Steps To A Perfect Smile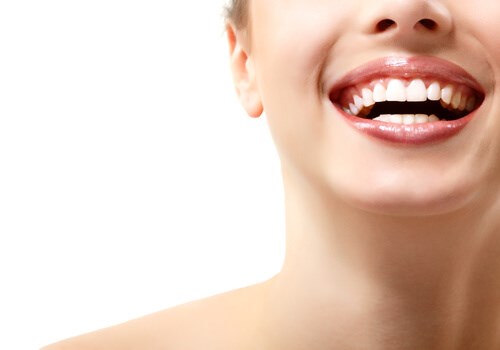 What is one of the first things you notice when you meet someone new? Believe it or not, surveys from multiple sources across the board say that it's a smile and, in today's world, a smile is more than just a smile. It affects how people perceive us—on a professional level, almost 80% of Americans perceive those with a crooked smile as unsuccessful. Forget the fancy outfit—your smile is where it's at!
There are 4 key avenues one can take to achieve a Perfect smile—1) whitening, 2) bonding and recontouring, 3) Invisalign and 4) a full smile makeover with veneers.
For immediate gratification, whitening is by the far the easiest and most conservative. In-office whitening will yield the most dramatic effect, only lasts about an hour and can improve your smile by at least 4-5 shades. The most common question surrounding this approach is about sensitivity. Only one in ten people typically experience sensitivity and taking an anti-inflammatory and using anti-sensitivity toothpaste beforehand can prevent this. Without a doubt, whitening is the quickest and simplest thing you can do to get that bright smile.
We often have patients that come in with great smiles but need correction of minor imperfections, like slight chipping or unevenness. This is easily corrected with bonding, recontouring, or more typically, a combination of both. Bonding is a way to use tooth colored material that mimics natural tooth structure to add to areas that have chips or deficiencies. We can change the shapes of teeth and even out smile lines. With recontouring we can reshape as well, round out short corners or even out minor length discrepancies. The combination of whitening and bonding/recontouring are popular for those with already great smiles that need some minor tweaking.
One of the coolest things we do with the highest patient satisfaction rating is Invsialign. The days of old metal braces, brackets and wires are over! Now we can correct spacing, crowding and minor bite issues a super discrete clear way. The most exciting part about Invisalign is that you can actually see your before and after smile digitally with a computerized animation! All that is needed are photographs and molds to get started. The process is easy and virtually painless. We have come a long way since metal braces!
Finally, and probably my favorite way to achieve that perfect smile is with porcelain veneers for a full smile makeover. Porcelain veneers are thin shells of a strong glass like material that can be used to dramatically enhance any aspect of your smile. They can mask discolorations, brighten your smile to a desired shade, broaden your smile, correct minor spacing, and crowding instantly, and change the size and shape of teeth. Porcelain restorations are by far the dental treatment that could yield the most dramatic result if you are looking for that perfect smile. What I love about smile makeovers is that there is so much artistry and smile design that goes into the whole process. No two people will get the same veneers and they can now be made in so many different shades and varying translucencies that they can also look natural. You never want to get a compliment on how great your "veneers" are—you just want people to notice your gorgeous smile!
Regardless of which avenue you choose to improve your smile, or if you are lucky enough to have a naturally beautiful smile already, the key is good oral hygiene and overall health. Pay attention to your oral hygiene habits—brush, floss and use mouthwash regularly. Nothing makes us happier than patients to who care about the health of their smiles—after all good health is the perfect foundation for beauty. Be confident, stay healthy, and keep SMILING!