How Invisalign Treatment Compares to Metal Braces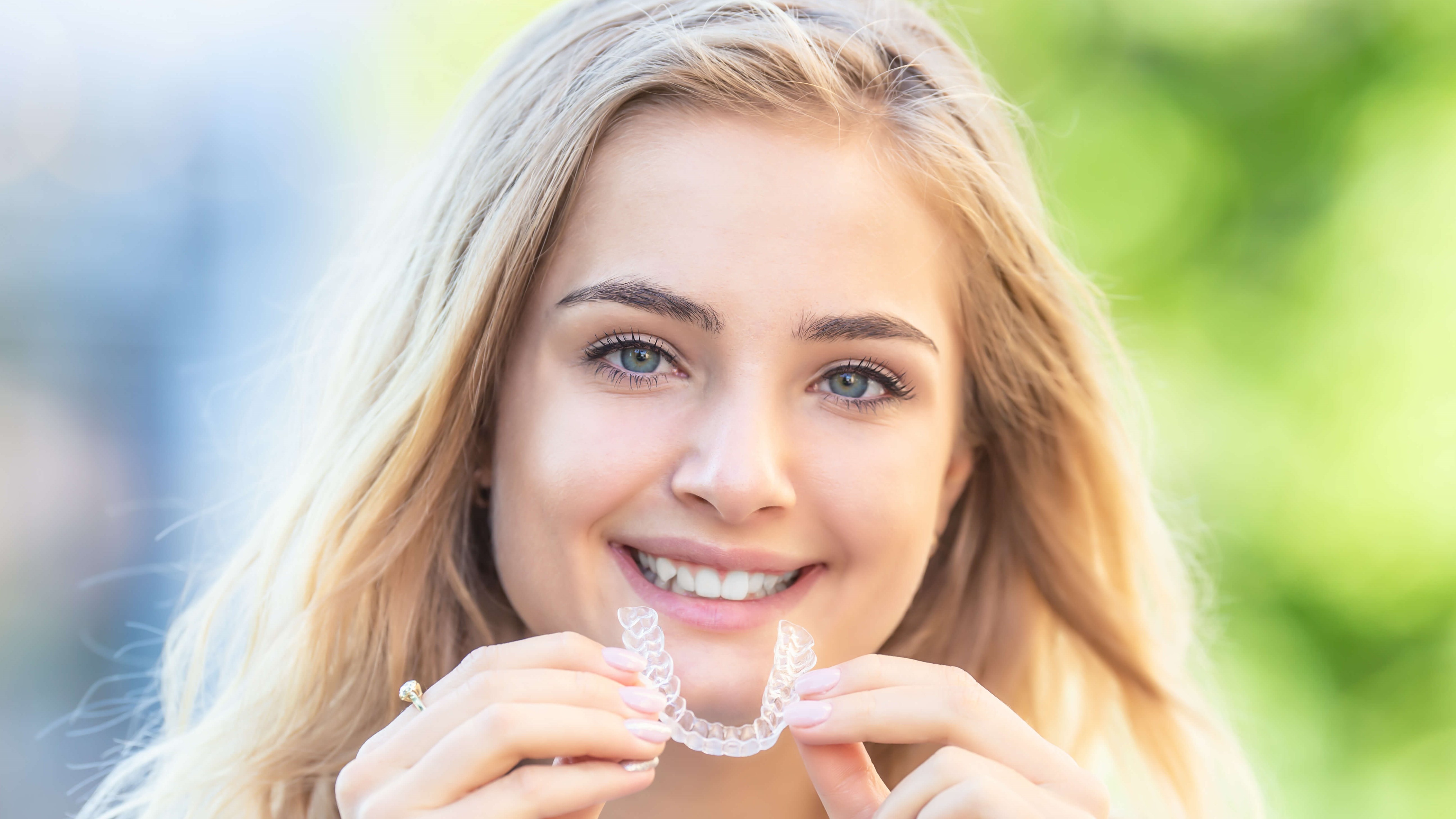 If you have misaligned, overlapping, or overcrowded teeth, you may require braces. You may wonder about several things, such as the affordability and effectiveness of each treatment. To make it easier for you, our team at Cosmetic Dental Studios in New York City, NY has compared the differences between both Invisalign® and metal braces. Along with guidance from our expert cosmetic dentist, Dr. Victoria Veytsman, this can help you decide which treatment works best for your needs. At Cosmetic Dental Studios, Dr. Veytsman loves providing helpful resources for her patients and ensuring they feel knowledgeable about their treatment options. Please read through our blog, schedule a consultation to learn more about Invisalign orthodontics, and rejuvenate your smile.
Invisalign vs. metal braces treatment techniques

Both options can address a variety of issues with your smile. However, we want to cover the basics of each treatment and then discuss the primary differences. Metal braces use wires, brackets, and rubber bands to help straighten the teeth and improve a bite issue. During your treatment, a bracket is attached to each tooth and joined by a wire. To help straighten the teeth, patients come in to have the wire tightened. Finally, rubber bands are placed on top of the wire to hold it in place, which your orthodontist will change at each tightening appointment. These bands come in a variety of colors.
Without requiring wires and brackets, Invisalign uses customized, removable aligners to move the teeth into place. Dr. Veytsman will start by taking digital X-rays and photos and creating impressions of your teeth. She will also determine how long she thinks your treatment might take based on your teeth's current condition. Throughout your treatment, you will need to have new aligners made around every two weeks or as required. The different sized trays will continue to move the teeth into place. Generally, most patients can achieve beautiful results in 1 – 2 years.
Depending on your needs, we will develop a personalized treatment plan for your Invisalign trays at our New York, NY office. If you want metal braces, we can recommend a skilled orthodontist in the area.
Weighing the pros and cons of Invisalign and metal braces

When it comes to teeth straightening, both treatment options offer a variety of benefits. Here are some of the main things to consider when evaluating metal braces or Invisalign treatments.
Invisalign treatments can improve your smile without requiring metal adhered to your teeth. This makes them a lot easier to maintain. When eating or drinking, you can easily take the aligners out; then thoroughly clean your teeth. However, one of the most significant drawbacks is losing your aligner, such as accidentally throwing it away. To avoid this issue, we recommend always carrying a container case with you. Additionally, you have to wear the aligner no matter how sensitive your teeth feel. Typically, you experience teeth sensitivity, no matter the treatment option. This means your treatment is working!
Metal braces can improve your smile too, but they require a lot of maintenance. In addition to being visible, you will need to maintain a rigorous oral hygiene routine. Otherwise, you could run the risk of discoloring your teeth around the brackets. These treatments work best for severely misaligned teeth. They also require constant upkeep because you can't remove them.
Straighten your teeth with Invisalign

At Cosmetic Dental Studios in New York City, NY, Dr. Victoria Veytsman is a caring, cosmetic dentist who can help you attain a beautiful, rejuvenated smile. If you experience misaligned teeth or bite problems, please schedule an appointment or online consultation to learn more about Invisalign. Serving the Manhattan and Midtown Manhattan area, Dr. Veytsman has years of experience in helping patients love their smiles.