FAQs Answered by Smile Expert Dr. Victoria Veytsman, DDS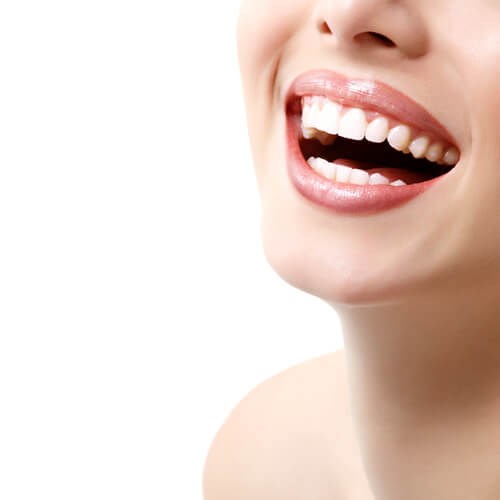 I receive so many questions daily about exactly what a "smile transformation" is and all things dental. We're gong to keep it casual for this blog and share some of our most popular "Ask Dr. V" questions–and why I love creating beautiful smiles.
So, what exactly is a "smile transformation"?
 Many people think a "smile transformation" is about whitening the teeth. That's only a small part of it! A full smile makeover is changing the smile and face with porcelain veneers, bonding and recontouring, or invisalign. I work with amazing ceramists and can carefully plan and design a beautiful smile. Modern technology allows you to see what your "smile" will look like both digitally and on a 3D model, before it's even done. You can also change the color, the shape, size, and width of the smile to match the face. Proportions and harmony are everything with smile makeovers.
All celebrities seem to have these big white teeth and some of them look fake, how do you keep them looking more natural?
The old style was more "Chiclet" like. It was less discreet, very in your face. Now, the key to great veneers is more of the natural look. That super white Hollywood smile looks great on film and in photos, which makes it our number one request from patients. They come in asking for the Kardashian smile, Jessica Alba and Tom Cruise. A bit of translucency can be added to veneers, which will transmit light in such a way to make them look very close to natural enamel. There are also hues and shades that can be added to perfect that "celebrity" smile.
Why do you love smile transformations?
I graduated dental school at 22 and the basic dental curriculum was limited in cosmetic training at that time. I had a lot of friends who wanted veneers and before I said yes, I went and trained with some of the best in the business. During this process, it became a way to make dentistry more fun and creative. Growing up, I spent a lot of time in art school, so honing in on the creativity of cosmetic dentistry was a natural fit. My practice also focuses on general dentistry and prevention, but nothing is more rewarding then creating "mouth art". Seeing how life changing and emotionally driven smile makeovers can be, and how much confidence can be gained makes us feel so absolutely privileged to do this. We feel we are involved in changing peoples lives and in most cases there are so many underlying reasons people do this. Getting to the root of that is key.
Who are your favorite patients?
All of our patients are awesome! They're doing great things and I am in awe of them so often. I love working with people that I admire. We get to know each one individually and learn a lot about them, which also helps when creating their smile. Our celebrity clients, whether it's Miss America or some cast members of Orange is the New Black, have even become more like family, than celebrities. The youthfulness of the office allows the practice to be an open friendly environment to anyone. We keep our vibe relaxed, pressure free and cool.