The Art & Science of Beautiful Smiles
In the Press
Within Manhattan and throughout the New York City area, Cosmetic Dental Studios and Dr. Victoria Veytsman are known for changing the lives of patients with beautiful, healthy smiles. Dr. Veytsman continues to be featured in publications, such as Bride Magazine and Social Living, and she has been highlighted on countless well-known media outlets for her outstanding results and professional customer service. With countless dentists to choose from across our city, there is a reason why Dr. Veytsman stands out from the others. We invite you to learn for yourself what makes our practice and Dr. Veytsman special and unique.
Learn More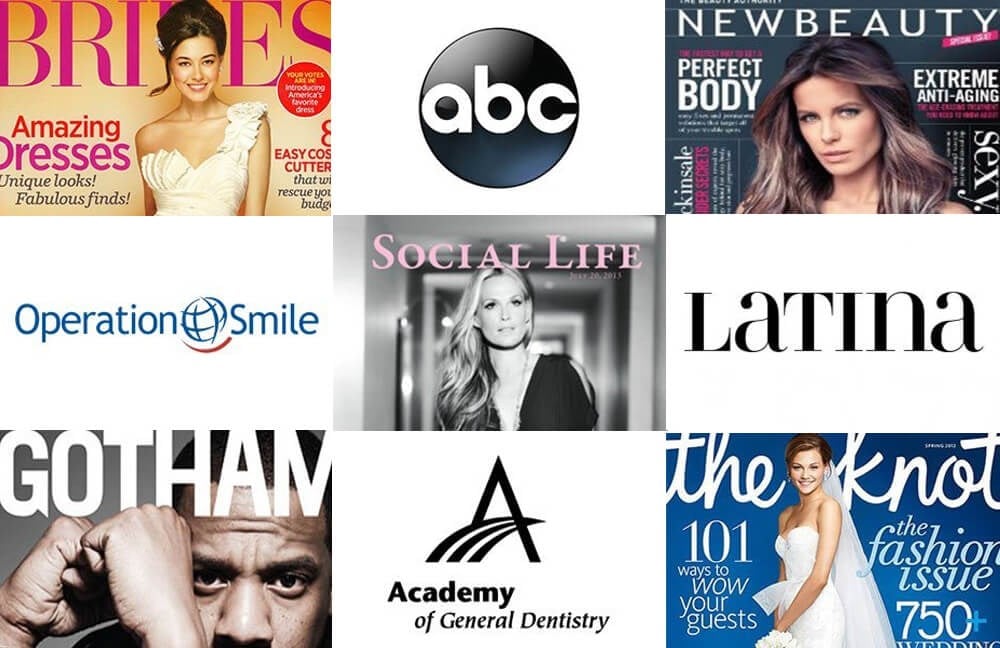 Meet Dr. Veytsman
Dr. Victoria Veytsman, owner of Cosmetic Dental Studios, is one of the premiere cosmetic dentists in New York City. She is the youngest ever graduate of NYU Dental. Her unique set of technical skills across multiple areas of dentistry, along with her compassion and commitment towards patient comfort, has earned her a superlative reputation amongst her patients and colleagues. With a background in art, Dr. V has a passion for smile transformations where art and science come to together to create healthy beautiful smiles every day.
Dr. Veytsman's process begins by sitting down with her patients and hearing exactly what their goals for their smile are. After an examination, she reviews and discusses the diagnosis and treatment options with the patient, ensuring they are fully equipped to make the best possible decision for their perfect smile.
"I am proud to provide my patients with the best in dental technology, treatment options and patient comfort," says Dr. Veytsman. "It is my pleasure and privilege to address all your questions and concerns."
Reviews
Great all around experience. Highly recommend. I had both a cleaning and several crowns done because I had really big silver fillings that were breaking down. Super gentle and pleasant.
The best! From the time I first walked in I was greeted by the most lovely Jessica. I am not easy to please nor am I one to write reviews but Dr. Veytsman and Jessica can handle my temper and demanding ways. I got a full smile makeover (veneers on upper and lower teeth) and could not be happier with my results. In my profession I need to surround myself with nothing but the best and expect excellence in every aspect.
This review only contains a rating
Dr. Veytsman and her team are attentive, accommodating and courteous. Very professional! I look forward to each visit.
honestly these people are the best and I know my shiz about dentists - just look at my teeth! Hurry the hell up and get yourselves the most gentle and fun dentist in the city. Done.
4.9 Average Rating
658 Total Reviews
Map and Location
About Us
Giving back to the community is important to celebrity dentist, Dr. Victoria Veytsman, with her "Smile For A Cause" campaign. Cosmetic Dental Studios is proud to provide services to the Bowery Residents Committee, Urban Tech, and Smile Train. The "Smiles for a Smile" donates the full cost of a cleft palate repair surgery for a child in need for every patient Dr. Veytsman treats at Cosmetic Dental Studios.